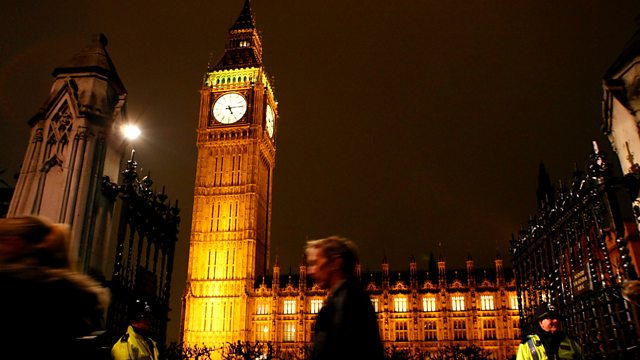 26/10/2011
Sean Curran presents the day's top news stories from Westminster .
The Prime Minister, David Cameron faces the opposition leader, Ed Miliband, at Prime Minister's Questions.
Also on the programme, Mps debate the government's record on the National Health Service while on the committee corridor defence ministers and military top brass talk about the situation in Libya.
Last on