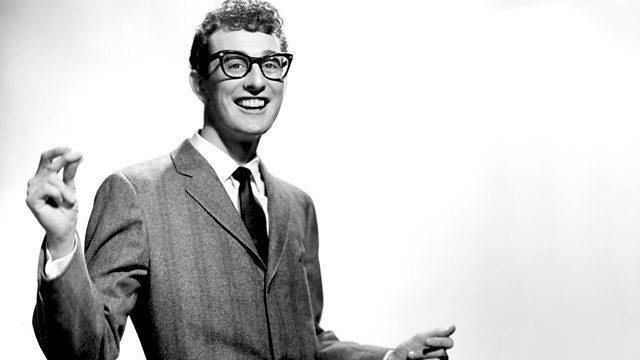 Maria Elena Holly: My Life with Buddy
As part of out rock 'n' roll season, another chance to hear Maria Elena Holly talk candidly to Don McLean about her whirlwind romance, her eight-month marriage to Buddy and her life championing his name years after 'the music died'.
Don McLean famously sang about the plane crash that killed Holly and fellow touring companions Ritchie Valens, and J.P. Richardson (known as The Big Bopper) in his number 1 hit American Pie (1971). Though McLean has resisted requests for an explanation of his song, he acknowledged that he was affected by the death of these young rockers in his early teenage years. And his commentary on the way the world was robbed of their talents gave rise to the phrase 'the day the music died'.
This documentary was first broadcast on Radio 2 in February 2009.