Dyslexia: Could it be an advantage?

Dyslexia affects up to 10% of the UK population to varying degrees, which means 2-3 children in every classroom. Parents of dyslexic children struggling over their child's homework will be cheered to know there are many highly successful dyslexics: Richard Branson, Jamie Oliver and the architect Richard Rogers to name a few. Now a new book argues their kind of entrepreneurial success could be thanks to dyslexia, not despite of it. The authors, Drs Fernette and Brock Eide, argue that the dyslexic brain offers as many advantages as disadvantages - but is this an overly rosy view of dyslexia? Jane is joined by Dr Eide, Dr Valerie Muter, consultant neuro-psychologist at Great Ormond Street Children's Hospital and Ben Thomson, a highly successful dyslexic who is a corporate financier and Chairman of various organisations including the National Galleries of Scotland.

'The Dyslexic Advantage – Unlocking the hidden potential of the dyslexic brain', by Dr Brock Eide and Dr Fernette F Eide published by Hay House. ISBN 978 1 84850 639 8

Dyslexia: a parents' guide to dyslexia, dyspraxia and other learning difficulties by Dr Valerie Muter and Dr Helen Likierman (pub Vermilion) ISBN 978-0-09-192338-9

Dyslexia Action

Eva Braun

Eva Braun began an affair with Adolf Hitler aged 17 and died with him in a joint suicide pact at just 33. So why do we know so little about her? Historians Heike Gortermaker and Richard J Evans talk to Jane about Eva Braun's impact on Nazi Germany.

Heike B. Gortemaker's book - Eva Braun: A Life with Hitler, is published by Allen Lane.

Joely Richardson

Born into acting royalty, Joely Richardson made her breakthrough at 20, playing a younger version of her mother Vanessa Redgrave's character in the film 'Wetherby'. Now mother and daughter are repeating the casting trick, sharing the role of Queen Elizabeth I in her younger and older years in the Tudor romp 'Anonymous'. The film dares to argue that Shakespeare was a semi-literate womanizer who never wrote a line of the plays and poetry attributed to him. The real Bard responsible for Macbeth and Midsummer Night's Dream, the film contends, was nobleman the Earl of Oxford, Edward de Vere, who had an affair with Queen Elizabeth. Joely talks to Jane about playing a young, wild version of the Virgin Queen.

Anonymous is released nationwide on Friday 28 October 2011.

Anonymous

Child Protection - what needs to be done?

The tragedy of Baby P exposed the weaknesses of an overstretched social care service, and brought it directly into the public eye. In 2010 the Coalition government commissioned a report by Professor Eileen Munro to look into the Child Protection System. Her commendations were for a reform which would move the social services away from bureaucratic 'tick-box culture' and towards trusting professional judgement and non-artificial timescales. It is, however, a reform which will cost money. The government has largely welcomed the report, and has launched a Select Committee inquiry into what changes might be implemented and how, with a focus on early prevention. But in times of enormous cuts in the system, will Munro's Review be feasible? And as social workers are encouraged to rely less on tomes of procedure, and more on their professional judgement, will the public learn to trust them again? Professor Corinne May-Chahal is co-chair of College of Social Work and Professor of Applied Social Science at Lancaster University, advising the government on the policies; Isabelle Trowler is co-author of Social Work Reclaimed. They join Jane to discuss what needs to be done.
Woman's Hour Power List 2014 – Game Changers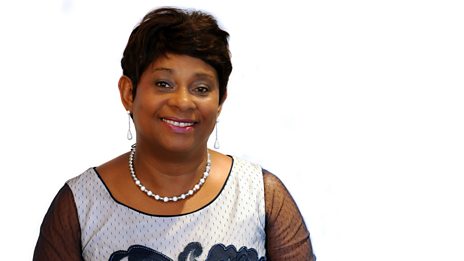 Doreen Lawrence is named number one game changer.
Woman's Hour Takeover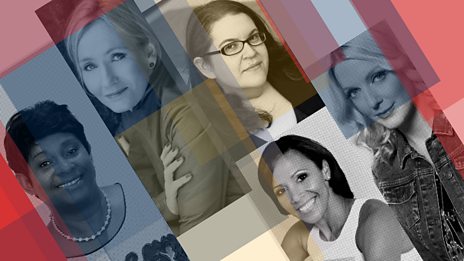 Five remarkable women take over Woman's Hour for one week.
Podcasts
Discover cooking techniques and tips to help you perfect your cooking know-how. Jenni Murray and…

Which ten women in the UK have done most to game-change the way power operates in the UK, whether in…

Woman's Hour brings you the big celebrity names and leading women in the news, with subjects ranging…