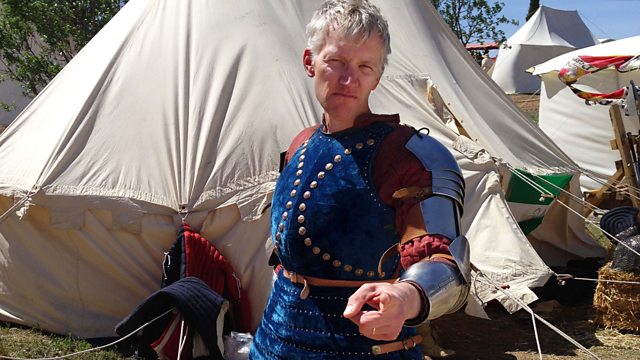 25/10/2011
Listen in pop-out player
Normandy 1204: Helen Castor talks to Professor Daniel Power author of The Norman Frontier in the Twelfth and Early Thirteenth Centuries (Cambridge: Cambridge University Press, 2004) about impact of the loss of the Duchy of Normandy in 1204 on families with Norman ancestry.
The Black South African Football Tour of 1899: Making History listener Eryl Freestone has a memoir written by her grandfather which describes a tour of black South African footballers that he helped organise in 1899, just as the South African war was about to start. Eryl meets with Dr Chris Bolsmann at the University of Aston who has been researching the tour and was desperate to find an ancestor of WM Williams' - Ery's grandfather.
Professor Vanessa Toulmin at the National Fairground Archive explains the tour in the wider context of entertainment history in the late Victorian period.
1872 - a peak in republicanism?: Rohan McWilliam at Anglia Ruskin University in Cambridge goes head to head with Dr Alex Windscheffel at Royal Holloway University of London.
Dr Matt Edgeworth (a Bedford archaeologist and Honorary Research Fellow at the University of Leicester) explains how aerial photos satellite maps available on the internet and accessible through personal computers can help identify previously hidden archaeological features. He takes us to the River Great Ouse to find out more about a medieval weir he discovered using such a technique.'
Producer: Nick Patrick
A Pier Production for BBC Radio 4.
Last on