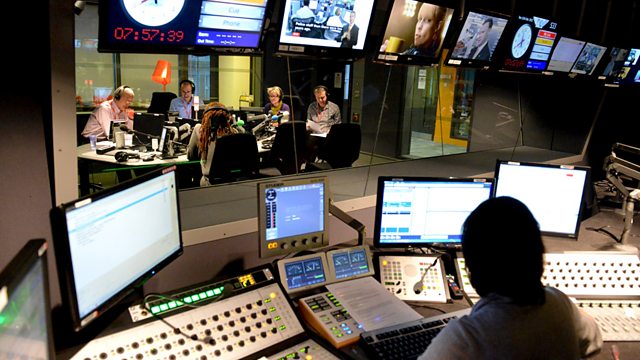 24/10/2011
Morning news and current affairs with John Humphrys and Evan Davis, including:
07:44 Professors Brian Cox and Jeff Forshaw explain why quantum physics is not as difficult as it seems.
08:13 Foreign Secretary William Hague outlines why Tory euro rebels are wrong on an EU referendum.
08:44 Actress Emma Thompson, who has just visited Burma, reflects on the possibility of reform in the country.
Last on
John Humphrys meets John Lydon