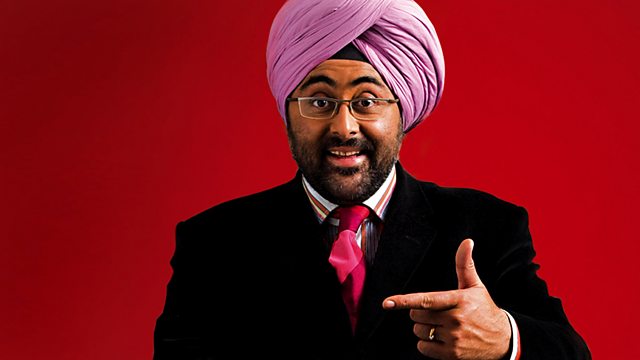 23/10/2011
Hardeep Singh Kohli makes his selection from the past seven days of BBC Radio
Sounds can be very scary and on Pick of the Week we have the sound of fear. There's also a beautiful story inspired by the memory of Scottish poet Sorley Maclean and a frank and illuminating interview with Paul Gascoigne carried out by Simon Mayo. Plus, the mandatory Eddie Mair moment , Jane Garvey talking to the tattooed Professor of Modern History at Oxford University and Evan Davis in conversation with another Professor - Kevin Warwick, the world's first cyborg. It's that kinda week...
The Sound of Fear - Radio 4
Rupert and Me - Radio 4
Something Fierce - Radio 4
PM - Radio 4
Midweek - Radio 4
Mystery of the Hills - Radio 4
Today - Radio 4
Simon Mayo Drivetime - Radio 4
Who'll Look After Dadima - Asian Network
Up To Scratch - Radio 4
Woman's Hour - Radio 4
Tales From The Stave - Radio 4
Email: potw@bbc.co.uk or www.bbc.co.uk/radio4/potw
Producer: Helen Lee.
Last on