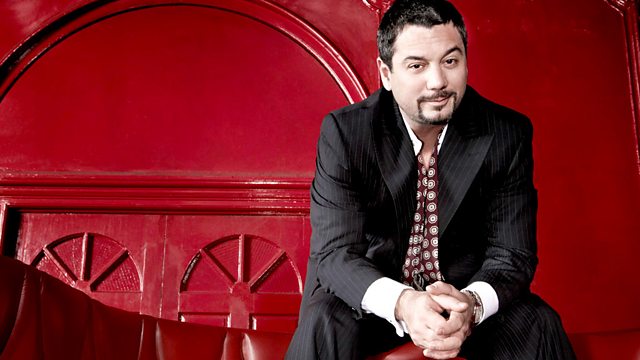 23/10/2011
Huey gets eclectic bringing his NYC style to Sunday afternoon and hip hop producer Oddisee is this week's guest.
Huey was tipped off to him by fellow 6 Music presenter Tom Ravenscroft, and his tracks have featured in the show almost every week since. Oddisee gets his fingers dusty digging through crates of records like all the best old skool producers did, and his beats are killer for it.
Miles Cleret, founder of the legendary Soundway Records is our don of Sharing Is Caring. Soundway's mission is to present the very best in highlife, 70s Nigerian disco and rock, golden age Panamanian music, Benin Afro-Latin grooves, Colombian champeta and all other forms of tropical and Afro sounds imaginable. This is going to get exotic!
And once again we'll be putting the needle to the record as we celebrate another listener's vinyl fetish by digging out one of their favourite records from the BBC vaults.
Last on