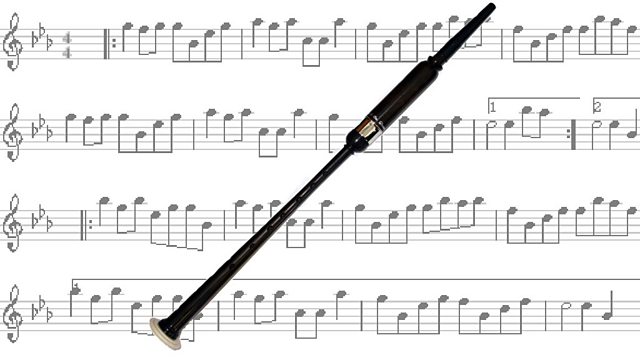 28/10/2011
1. Pàrtaidh nam Pìobairean - a' sèideadh phìoban
Tha Anna & Freadaidh fhathast air chuairt ann an Eilean nam Fonn. An-diugh, tha Anna a' faighinn cuireadh gu pàrtaidh gu math annasach far a bheil i a' tachairt ri cuid de na càirdean aig Freadaidh às iomadh cearn dhen t-saoghal 's ag ionnsachadh mu bhith sèideadh phìoban.
2. Sùil air ais
Anns a' phrògram seo, bidh sinn a' toirt sùil air ais air na h-òrain agus na fuaimean a rinneadh anns na ceithir prògraman mu dheireadh.
Tha notaichean tidseir rim faighinn aig bbc.co.uk/foghlam
Schools programmes in Gaelic suited to pupils at the first level of the Curriculum for Excellence studying music as part of expressive arts. These programmes will help encourage the children to explore sounds and musical concepts and further their understanding and capacity to enjoy music. Teachers' notes are available at bbc.co.uk/foghlam.
Last on