Add music you love and enjoy it with
Pause For Thought

From Rabbi Pete Tobias, of the Liberal Synagogue, Elstree:

"It's a Saturday morning, the Jewish Sabbath and the community is praying silently. At the back of the congregation, a little old lady called Sarah is praying fervently. 'Please God,' she whispers, 'let me win the lottery tonight.'

A week later, she's there again. 'I asked you last week to let me win the lottery,' she said in her prayer. 'And I didn't. Please let me win the lottery tonight.' Every week, Sarah goes along to the synagogue and prays that she'll win the lottery. And a week later she's always there again, getting increasingly desperate and angry as she asks God to answer her prayer.

Many weeks later, she's finally running out of patience. 'Look God,' she says angrily. 'Every week I pray that you'll let me win the lottery. It's been weeks now and still I haven't won. I don't think I believe in you any more. If I don't win the lottery tonight, I'm never coming back to synagogue again.'

And God, having listened every week to Sarah's prayer, decides it's time to answer her. A divine voice finds its way to Sarah and says: 'Sarah, do me a favour. Give me a chance here and meet me halfway. Buy a lottery ticket.'

In my experience as a Rabbi, even the most fervent non-believers find themselves asking questions of God at times of crisis and wondering why they don't seem to be receiving an answer. Like little old Sarah, they're asking just a bit much of God. You can't win the lottery if you don't buy a ticket. And you can't really expect prayers to be answered unless you spend a little time making some kind of investment in the process of real prayer. As one of Liberal Judaism's founders, Claude Montefiore, once said: 'To pray is not the same as to pray for.' Only those who understand how to pray will be able to sense when their prayers receive an answer."
BBC Playlister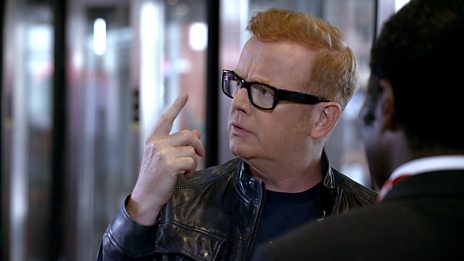 Chris has a song stuck in his head - but what is it? That's why he needs BBC Playlister!
500 WORDS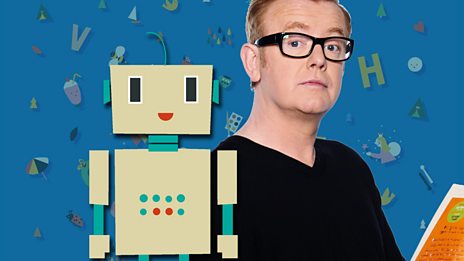 Featuring celebrity videos and top writing tips!
Free download
Catch up with the latest Breakfast fun with Chris Evans. Hear the best stories and the biggest…