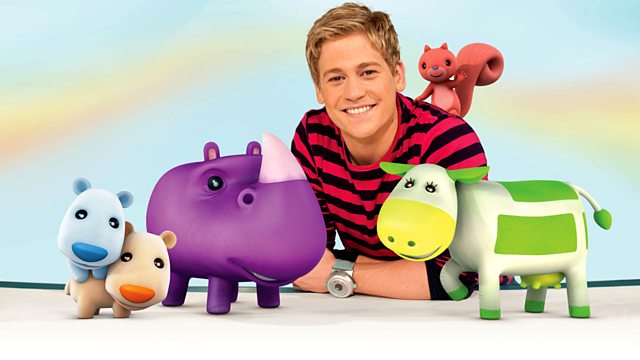 Series about explorer Nat, who uses his invention called the Iconi-Screen to meet the animated Iconicles and explore the worlds in which they live.
Snow has fallen around the garden and no-one is very pleased. Warm and dry inside the shed, the Iconicles avoid the icy cold outdoors. All but Shelly, however, who is having fun outside in the cold, wet snow. Eventually, everyone decides that ice skating is really exciting, sledding down the hill is a blast and that they can all enjoy the outdoors in cold weather as well as warm!
Back at the Iconicarium, Nat decides to paint a painting of Miss Moo and then is disappointed with the results. He gives up on painting and tries his hand at sculpting instead. But that doesn't turn out too well, either. Neither does the collage he attempts. Nat is frustrated and tries to blame his failed efforts on everything he can think of. But Miss Moo informs him that the real reason his art doesn't look good is because he's rushing! So he tries slowing down and taking his time.
Last on
More episodes
Next
You are at the last episode