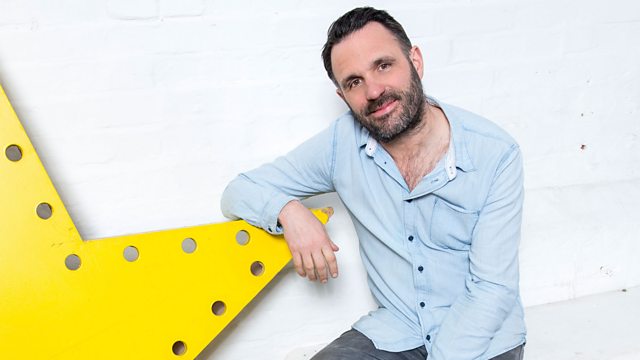 STONE ROSES!!!
Shaun Keaveny takes a rib-tickling satirical romp through the day's news and events, to the perfect morning soundtrack for any music-lover; from northern soul to new folk; rock 'n' roll to indie disco. New tracks from the likes of Wild Beasts and Florence & The Machine delightfully massage your semi-conscious ears, along with the best of the greatest back-catalogues on the planet; be they The Fall, Otis Redding and The Stone Roses.
After 9am Shaun is joined by John Challis who chats about his legendary role of Boycee in Only Fools and Horses. As the country's favourite sitcom, Only Fools and Horses, hits its 30th anniversary this September, John reflects on the success and fame of the show and it's characters. His autobiography covers his discovery of acting when he went to Peter Pan live on stage when he was just 7-years-old. By the time he was 19, he was on the road with a troupe of travelling actors, taking plays to schools all over the country. His resulting career and colourful private life seemed permanently poised between crises and highs, until by 1984, when in his forties and with two marriages behind him, he had emerged as a leading character in Britain's most successful ever TV comedy series, Only Fools and Horses.
John talks frankly and affectionately to Shaun of how he lived and thrived as a young man on the ups and downs of provincial repertory theatre, the mad hustle of early television drama in the '60s and '70s, and the stages of London's West End.
All this plus Matt Everitt brings the exciting music news of The Stone Roses reformation. Matt was down at yesterday's press conference and not only spoke with the band but was also complimented on his tash by Ian Brown.
Last on