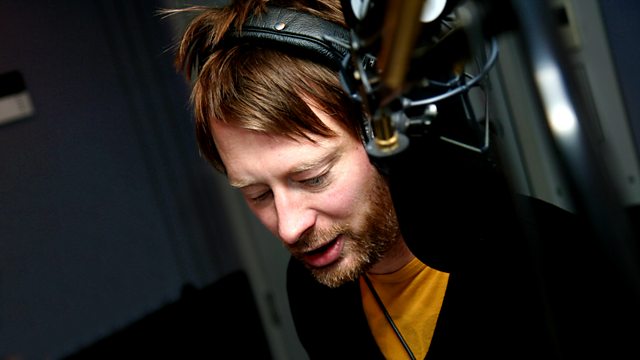 Thom Yorke in the mix
Thom Yorke takes over the 6 Mix playing his favourite electronic music past, present and future. Thom needs no introduction; as the frontman of Radiohead he's pushed the boundaries of alternative music for almost two decades, and as a solo artist he's fused a love of experimental sonics with his uncanny ear for a melody.
Regarded by many as the heir apparent to Brian Eno, Thom's recently branched into DJ-ing and has curated Radiohead's first ever remix album, featuring mixes and re-imaginings by other cutting edge producers including SBTRKT, Caribou and Jamie xx.
In this exclusive two hour show, he plays a selection of these mixes, alongside the music which is inspiring him right now.
Last on