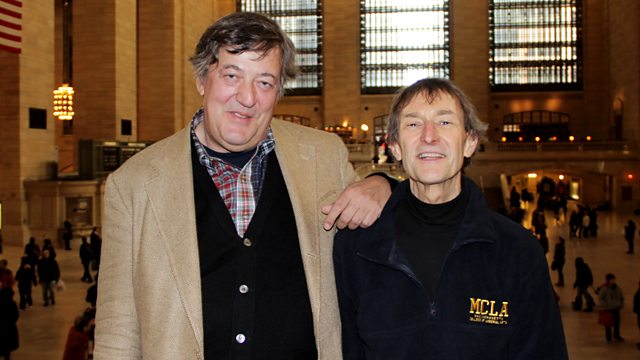 This programme looks at the ways language is used and abused. While not everyone approves of 'bad' language, Stephen learns that swearing plays an important part in human communication the world over.
He undergoes an MRI scan and discovers the parts of the brain associated with swearing - and meets a sufferer of Tourette's and a stroke patient who swear they can't help using the f-word. Stephen and Brian Blessed participate in some rather colourful experiments to examine how swearing can help relieve pain.
Stephen discusses the positive and negative power of 'bad' words in humour and social interactions with Armando Iannucci, Stephen K Amos and Omid Djalili, and discovers how we use double entendres, euphemisms, and politesse to hide true meanings.
Stephen meets nurses, teenagers, and rappers to discover how slang and jargon can both aid and thwart clear communication, but ultimately add to the richness and texture of language.
Last on
Credits
| Role | Contributor |
| --- | --- |
| Writer | Stephen Fry |
| Presenter | Stephen Fry |
| Director of photography | Simon Ffrench |
| Sound Recordist | Adam Toy |
| Sound Recordist | Dan Gleich |
| Sound Recordist | Sean O'Neil |
| Composer | Debbie Wiseman |
| Production Manager | Lucy Tate |
| Executive Producer | Mark Bell |
| Executive Producer | Gina Carter |
| Director | John-Paul Davidson |
| Series Producer | John-Paul Davidson |
| Director of photography | Mike Garner |
| Director of photography | Will Hutchinson |
| Composer | Andy Hopkins |
| Producer | Helen Williamson |
| Director | Helen Williamson |
Buy online
Buy online
Available on: DVD or Video download
From suppliers including: BBC Shop, iTunes