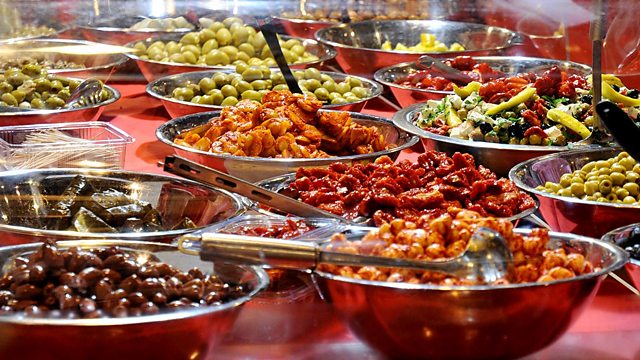 21/10/2011
Fred and co host Susan Calman are Live from the BBC Good Food Show at the Exhibition Centre in Glasgow.
Fred, Kaye Adams, John Beattie and Gary Robertson will be taking part in a cooking challenge under the supervision of Chef, Nick Nairn.
Reporter, Richard Cadey tries his hand at being a sales demonstrator.
There will be interviews with Masterchef presenters John Torode and Greg Wallace and Masterchef 2011 winner Tim Anderson
We'll be finding out how to make the most of attending big events like the Good Food show, what to wear, how to blag some freebies and how to get the best view at demonstrations?
And Richard Cadey and Betsy Reed from Zero Waste Scotland will be gathering food that would have gone to waste from food stalls and Susan Calman will be using those ingredients to make a sandwich.
Last on