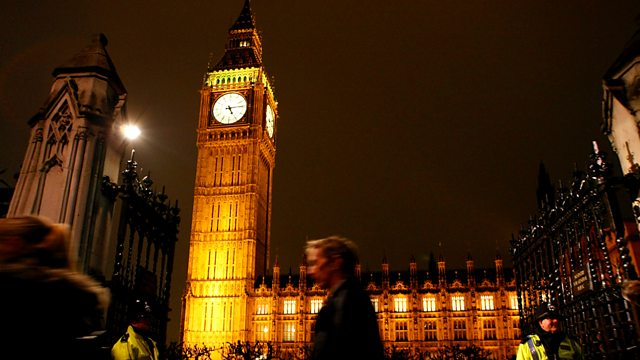 21/10/2011
Both Houses of Parliament spent Friday debating Bills proposed by rank and file law makers. Mark D'Arcy reports on an attempt to oust the remaining hereditary peers from the House of Lords. And MPs can't agree on whether political correctness really has gone mad or not.
Looking ahead to next week Mark tests the political temperature as euro-sceptics from across the political parties gear up for a Commons debate on the European Union.
A Conservative MP - David Nuttall - will call for a referendum on the UK's membership of the EU. What the prospects of a Government rebellion? Mark's been talking to some of the leading players ahead of Monday night's vote.
And there are changes afoot to the way politicians carry out parliamentary surveillance on the UK's spooks. A former Foreign Secretary tells us why he thinks they're a big improvement.
Last on