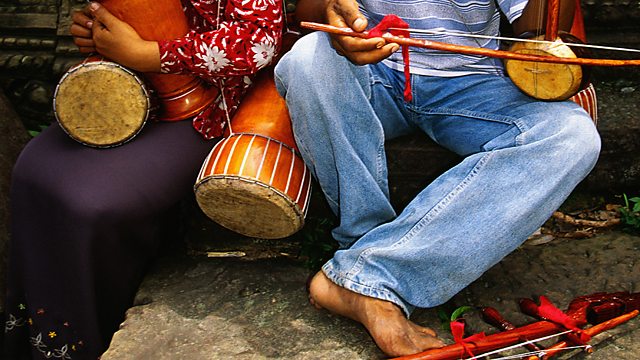 Listen in pop-out player
Watching the Live Aid concert on television in the mid 80s changed the life of Englishman, Yusuf Mahmoud. At the time, Yusuf was working as a milkman in Cheltenham and doing the odd bit of DJ-ing, but when he realised that music could be used as a tool for change he got involved in music promotion and festival organising for the Anti-Apartheid movement and similar operations.
After several years of doing that, an opportunity arose for him to work at the first Zanzibar International Film Festival. Driven by his interest in the music of the region, he headed off to Tanzania intending to stay for only 6 months. Thirteen years on, he's still there and has set up the Sauti Za Busara Festival - a thriving festival that promotes the music of East Africa.
Tanzania is one of the poorest countries in the world; Yusuf is used to going for months without power and his daily shower consists of a beaker and a bucket of water. Yet such things don't faze him because - he says - he's nourished by the cultural richness of his adopted land.
Produced by Rachel Hopkin
A Falling Tree Production for BBC Radio 4.
Last on