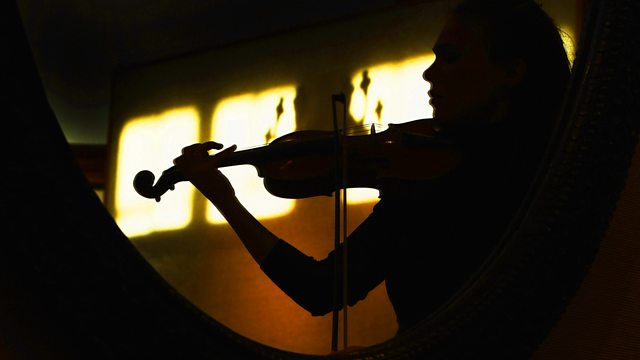 Alexandra Soumm, Julien Quentin
Summer Chamber Music in the Ulster Hall.
Alexandra Soumm, violin; Julien Quentin, piano.
Mozart: Violin Sonata in B flat, K378.
Strauss: Violin Sonata.
Mozart wrote his Violin Sonata in B flat, K378, when he was in his mid-twenties: part of a set of violin sonatas that were among the composer's first publications, and the first to be published in Vienna. Moscow-born Radio 3 New Generation Artist Alexandra Soumm begins her programme with this elegant three-movement work, accompanied by French pianist Julien Quentin.
Richard Strauss was in his early 20s when he completed the Sonata in E flat and, although he went on to compose for a further 60 years, he never returned to chamber music. The grandiose conception of the two parts in this work demands almost concerto-like strength and projection from the players. A powerful close to today's Lunchtime Concert.
Last on