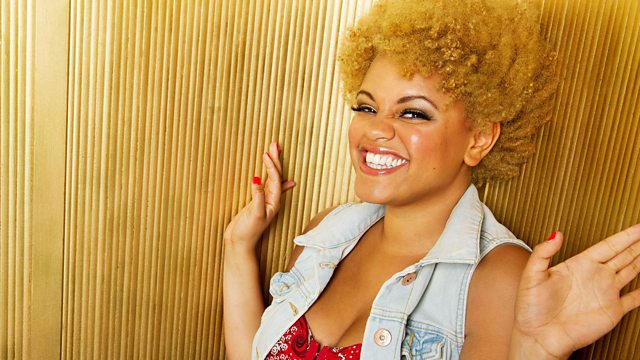 Jason Orange <3 Catherine Tate
Our Big Brother expert Ace took a trip to the BB house to see a celebrity premiere of Paranormal Activity 3 with such luminaries as Katie Price, Michelle Heaton and Lucien Laviscount.
Tinie Tempah has written an autobiography and Twin likes to follow fashion so he's written one too. Gemma checks it out to see what she thinks.
Gem's Vinyl Gems is open for business and that batty lady has a noisy customer today.
The Showbiz Chronicles continues with the tale of Jason Orange and Catherine Tate and their fine romance.
Gemma has been getting some very suspect beauty tips from Helena Christiensen.
Fight the mid-afternoon slump in Keep Calm and Carry On.
Entertainment Hero Greg has all the gossip on gorgeous George Clooney in London. Plus TI goes free and Mariah Carey and Nick Cannon show off the twins on US TV.
We're catching up on all the new vids: Rihanna going crazy in Belfast in We Found Love and Rupert Grint playing Ed Sheeran in Lego House.
Last on