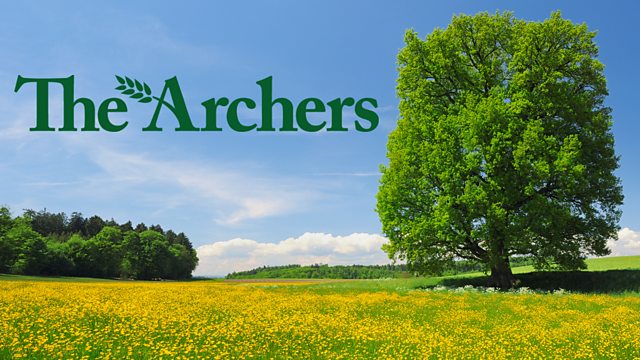 16/10/2011
Jennifer tells Adam about her row with Tony. He was so hurtful about her past, and didn't care that she couldn't lend him money that's not hers to lend. Adam agrees it's Brian who calls the shots. He's feeling out of the loop over the super-dairy business with Brian and Debbie. Jennifer reassures him it won't drive a wedge between him and Debbie. He's an equal partner and shouldn't worry.
Jim enjoys lunch with Oliver. Jim plans to go to the Apple Day events at Lower Loxley to learn about sourcing old local varieties. Oliver's going to the Apple Day quiz at the Bull. Jim's thinking of asking Christine if she'd like to go - it would distract her from the news that Clive Horrobin has been released.
George is playing "burglars" like Uncle Clive. Will and Nic question how Clive got hold of the games console he gave George. They talk to George about how stealing is bad but George says he wants to be a burglar when he grows up. Nic reassures Will that it's only a phase. They decide to go to the quiz at The Bull on Friday. Will suggests getting a team together but Nic's happy if it's just the two of them.
Last on