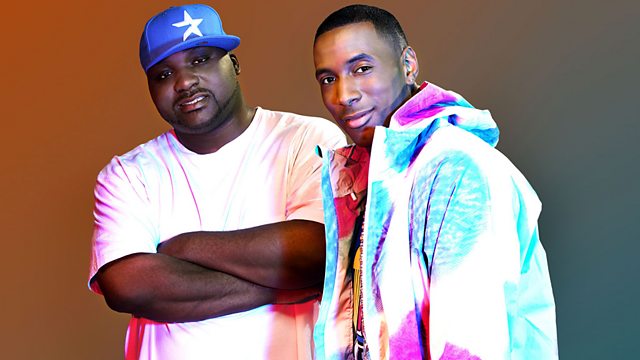 Seani B sits in for Ace & Vis
Seani B keeps the studio warm for Ace and Vis whilst they hotfoot it to Newcastle to support Dev aka 'Double 0 Devin' who takes on the challenge of trying to kick butt in his debut wrestling in Newcastle against the steely Kowboy Dan West.
Ace and Vis aka 'We Does This Management' are responsible for Dev's welfare as his management team and the hype they've created aroudn this guy is big. We hear all the pre-match trash talk on this show PLUS we hear from 'never scared' opponant Kowboy Dan West.
The gloves are well and truly off, well that is until the dinner plates come out (kind of!!). As Ace and Vis continue their month of special dinners with big hitters - Rugby legend Martin Offiah MBE joins the lads at the dinner table ready to tuck in...with a packet of biscuits!!
Seani B keeps it moving with wicked old skool tunes and some new ones including Mavado's new tune on the Overproof Riddim and surprisingly Seani draws for Daniel Beddingfield's own version on the riddim. Dancehall from Daniel - who'd have thunk it!!
Last on