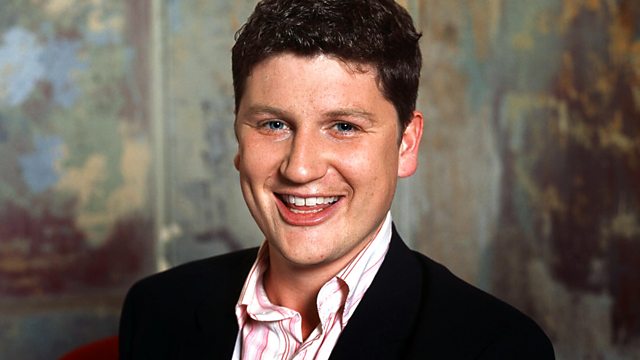 Pierre Boulez Celebration, Louis Andriessen
Tom Service presents music from the Southbank Centre's celebration of composer Pierre Boulez who has been one of the most influential figures of the musical avant-garde for the past sixty years.
Plus the 'Hear and Now Fifty'. The fifth in the series of signal works from the second half of the twentieth century is Louis Andriessen's 1976 exploration of the relationship between music and politics, De Staat. A key example of European minimalism - with echoes of Stan Kenton and Count Basie - discussed by fellow Dutch composer Michel van der Aa and the South Bank's Head of Contemporary Culture, Gillian Moore.
Boulez: Notations i-xii
Pierre Laurent Aimard (piano)
Boulez: Rituel in memoriam Bruno Maderna
Royal Academy of Music Manson Ensemble
Susanna Mälkki (conductor)
Louis Andriessen: De Staat
Claron McFadden, Barbara Borden, Yvonne Benschop, Ananda Goud (voices)
Schönberg Ensemble
Reinbert de Leeuw (conductor).
Last on