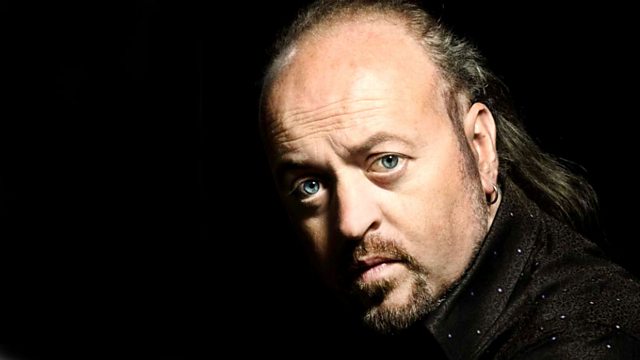 15/10/2011
Clive Anderson and guests with an eclectic mix of conversation, music and comedy.
Clive will be finding out whether British Comedy Award winner Bill Bailey is indeed 'Part Troll', as one of his previous shows suggests and will be talking to him about his new tour 'Dandelion Mind', in which Bill laments about punk heroes, Iranian hip-hop and revisits the music of his youth with some Wurzels-based remixes of German techno. Just your normal Bill Bailey gig then!
The man of mystery himself Derren Brown will appear in the studio, as if by magic to talk about his new Channel 4 series 'The Experiments'. The first show investigates hypnosis and asks whether someone could be hypnotised into killing a celebrity. Will Clive and his guests survive the programme? 3, 2, 1, you're back in the room!
Hopefully there won't be any skeletons in the closet of anatomist and 'Coast'ess with the mostess Alice Roberts, who's new BBC2 series 'Origins Of Us' tells the evolutionary tale of humans.
Emma Freud will be doodling with Perrier Award winning stand-up comedian Demetri Martin, whose book of drawings and riotous prose titled 'This Is A Book' swings from a melodrama about a clinic of doctors who treat only the flesh wounds of Hollywood action heroes to the occupational hazard of human cannonballs.
Music from artist and bluesy rock 'n' roller Marcus Foster, who performs 'Memory Of Your Arms' on the Loose Ends grand piano. And not content with tickling the conventional ivories, singer-songwriter Jo Hamilton is the first artist in the world to work with the AirPiano, also known as the 'magic plank', which she will gracefully demonstrate by performing 'There It Is'.
Producer: Cathie Mahoney.
Last on