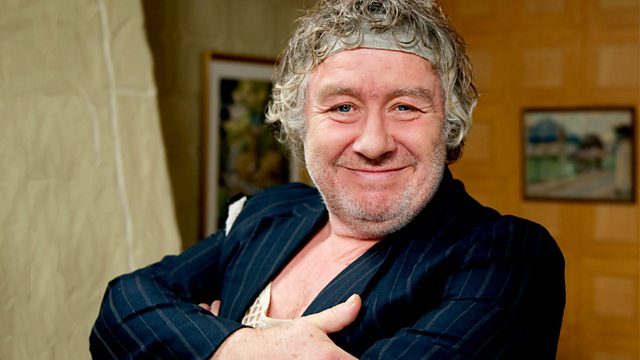 The recession is biting hard and Mary and Ella find the bottom has fallen out of the cleaning business as their last client reluctantly has to let them go. Meanwhile, Rab and Jamesie find the bottom is falling out of their business, too, as the benefit office also threatens to let them go. The entrepreneurial spirit isn't quite dead, however, even in Govan.
Mary and Ella decide to put their singing talents to good use by forming a new girl band called The Scrubbers. Their first gig at the local pub is a hit, success goes to their heads and soon it's a case of from J cloths to J.Lo and from Marigolds to Maria as the prima donna tantrums kick in.
Meanwhile Rab and Jamesie set themselves up as Hunks for Hire, sexy male cleaners for bored housewives. Thanks to a highly misleading picture in their local advert they both get bookings too.
Success both in showbiz and hunkbiz proves shortlived, however. Rab and Jamesie's contracts both end (for very different reasons!) while Mary and Ella's performance on Govan's Got Talent night is a disaster despite the presence of an international celebrity fan in the audience - Susan Boyle.
Last on
Credits
| Role | Contributor |
| --- | --- |
| Rab C Nesbitt | Gregor Fisher |
| Mary Nesbitt | Elaine C Smith |
| Jamesie Cotter | Tony Roper |
| Ella Cotter | Barbara Rafferty |
| Producer | Colin Gilbert |
| Director | Colin Gilbert |
| Camille | Cora Bissett |
| Mick | Barrie Hunter |
| Carly | Carmen Pieraccini |
| Ramsey | Hugh Ross |
| Jackie | James Martin |
| Lesley | Sian Mannifield |
| Herself | Susan Boyle |
John Sergeant Meets Rab C Nesbitt
Buy online
Buy online
Available on: DVD or Video download
From suppliers including: Amazon Video, iTunes