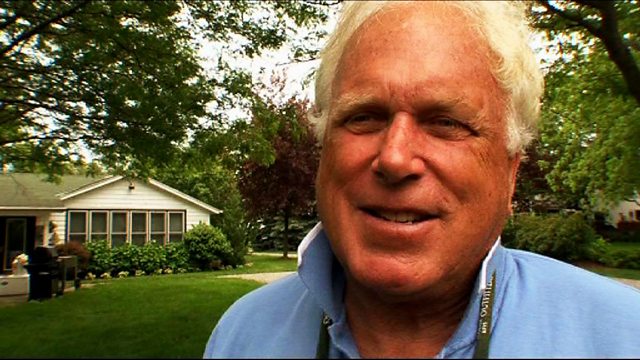 Mr Rich and the Terriers
When US billionaire Bob Rich's wife discovered an ancestral link to the Northumbrian town of Bedlington, few could have anticipated what would happen next.
Looking to find a way to connect with his English ancestors, one of America's richest men took on the challenge of transforming the local northern league football club, the Bedlington Terriers. For the team described as more mongrel than pedigree, what happens next is a fairytale. Bob offers his backing - and the chance of a trip of a lifetime - to see how he runs his baseball clubs in Buffalo. It turns out to be a trip the northern team will never forget - and the beginnings of a love affair between Bob Rich and the Terriers.
The film has exclusive access to the team and Bob as he introduces them to his business empire and his luxury home - and stages what proves to be a controversial soccer game in their honour.
Credits
| Role | Contributor |
| --- | --- |
| Producer | Maggie Latham |
| Director | Maggie Latham |
| Narrator | Gina McKee |