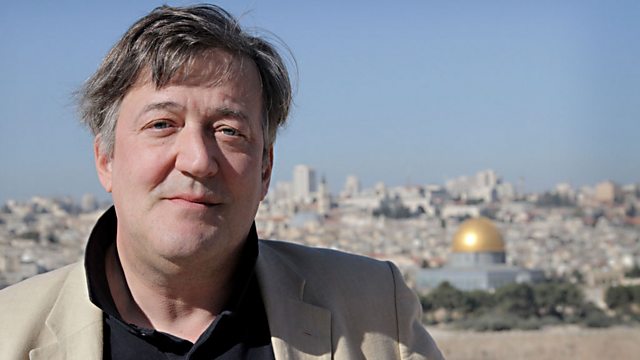 What is it that defines us? Stephen argues that above all, it is the way we speak. Be it a national language, a regional dialect or even class variation - we interpret and define ourselves through our language.
From markets in Kenya to call centres in Newcastle, Stephen charts the shifting patterns of lingua franca and the inexorable spread of Globish (Global English). As many of the world's more than 6000 languages are threatened with linguicide, Stephen seeks out examples of this rise and fall. In Ireland he learns how TV soaps are keeping Irish alive, whilst in Southern France, Provencal and other Oc languages are struggling to survive after 200 years of suppression by Parisian orthodoxy and the heavy hand of the Academie Francaise.
But even amidst the imminent death of some, other languages like Basque survive, whilst Hebrew in Israel is reborn. Variety is the spice and in Bradford poet Ian McMillan teaches Stephen the subtle variations of dialect, whilst in Norwich Stephen finds his ultimate sense of identity in the chants of his beloved Canaries, Norwich City F.C.
Last on
Credits
| Role | Contributor |
| --- | --- |
| Writer | Stephen Fry |
| Presenter | Stephen Fry |
| Director of photography | Simon Ffrench |
| Sound Recordist | Adam Toy |
| Sound Recordist | Dan Gleich |
| Sound Recordist | Tim Hodge |
| Composer | Debbie Wiseman |
| Production Manager | Lucy Tate |
| Executive Producer | Cassian Harrison |
| Executive Producer | Gina Carter |
| Director | John-Paul Davidson |
| Series Producer | John-Paul Davidson |