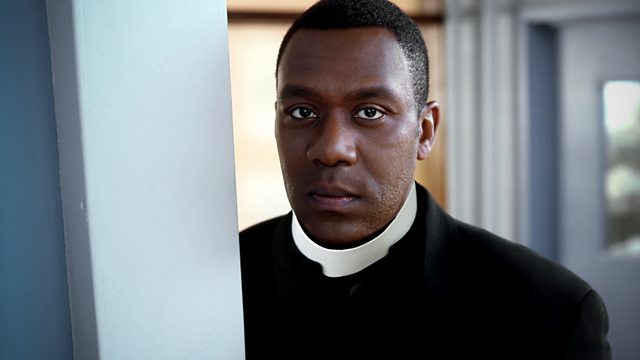 by Peter Jukes
Opiate Of The Masses
Six months into his secondment, Jake is still living at the homeless shelter with his best friend Tony.
Thrown into a hostage crisis and an exorcism, with suspicions about the circumstances of his father's death and allegations of drug dealing by his friend swirling around, Jake finds all his demons are coming home at the same time.
Jake Thorne ..... Lenny Henry
Tony Wingard ..... Clive Russell
Chief Supt Sufiq Khan ..... Vincent Ebrahim
Kevin Stanhope ..... Conrad Nelson
Marianne Brown ..... Claire Benedict
Sakina Bellingham ..... Vineeta Rishi
Jesse Thorne ..... Ray Fearon
Isaac Thorne ..... Oscar James
Amanda Copley ..... Alex Tregear
Nurse/Radiologist ..... Susie Riddell
directed by Mary Peate.
Last on