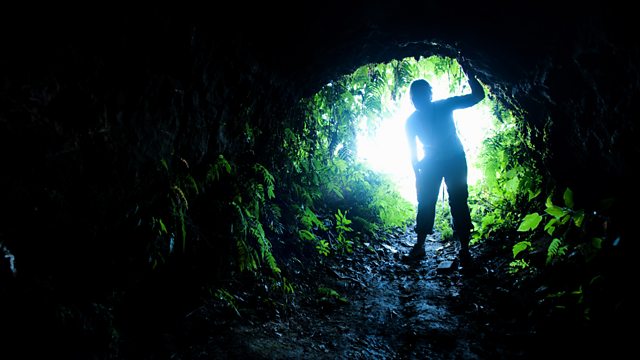 Taking a break from playing Angry Birds, teenagers Saurabh and Yusuf explore the Edge for the first time, hunting for footballers' mansions and a legendary magical cave. They can't seem to find their wizard, but discover darker secrets lurking under the rocks.
This Woman's Hour drama from Bafta-winning writer Neil McKay is set on the famous Alderley Edge sandstone escarpment and unfolds over one long day in late summer. When a body is discovered in a cave, the area is sealed off and all witnesses herded together in the Wizard Pub. One by one they are called to give their version of events to Detective Sergeant Lynch. But when you're on the edge, nothing is quite as it seems. An unlikely group including a jogger, some juveniles, a deranged farmer, and a Geography teacher are rounded up and questioned. Who fired the shotgun? Why is young Leah covered in blood? And who is responsible for the dead body?
Cast:
Saurabh ....... Darren Kuppan
D.S. Lynch ....... Renny Krupinski
Yusuf & Carl ....... Conor Alexander
Ian ...... Matt Andrews
Janice & Honky ...... Fiona Clarke
Ralph ...... Jeffrey Longmore
Leah ...... Rachel Caffrey
Sound designer: Eloise Whitmore
Original music by Emilie Levienaise-Farrouch
Producer: Melanie Harris
A Sparklab production for BBC Radio 4.
Last on