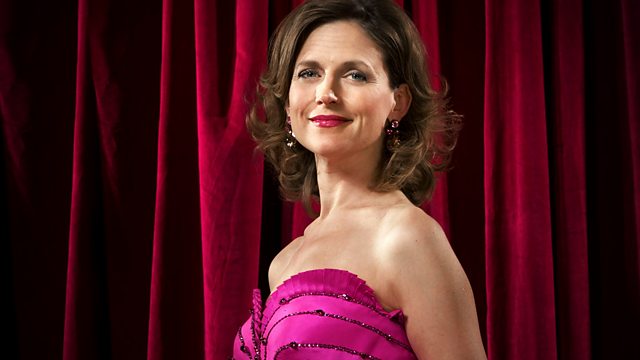 13/10/2011
Katie Derham presents the Vienna State Opera's production of Cardillac, Hindemith's arresting murder-mystery opera from 1926. Based a short story by ETA Hoffmann, 17th-century Paris is all a-twitter at the violent death inevitably meeted out in suspicious circumstances to anyone who buys a trinket made by the master goldsmith Cardillac. Who is the murderer? Surely not Cardillac himself?
Opera Matinee
Hindemith: Cardillac
Cardillac, a goldsmith ..... Juha Uusitalo, baritone
Cardillac's daughter ..... Juliane Banse, soprano
The Officer ..... Herbert Lippert, tenor
The Gold Merchant ..... Tomasz Konieczny, bass
The Courtier (Cavalier) ..... Matthias Klink, tenor
The Lady ..... Ildiko Raimondi, soprano
Provost Marshal ..... Alexandru Moisiuc, bass
Vienna State Opera Chorus and Orchestra
Franz Welser-Most, conductor.
Last on