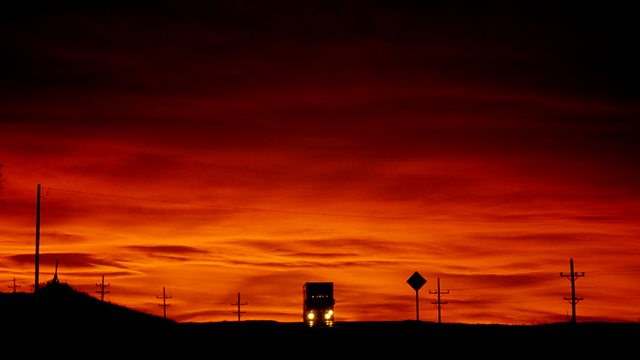 12/10/2011
Susan Sharpe presents a concert of music by Nielsen including his Flute concerto played by the winner of the 2010 Nielsen Flute Competition, Adriana Ferreira.
12:31 AM
Nielsen, Carl [1865-1931]
Aladdin - suite (7 pieces) (from incidental music Op.34)
Odense Symphony Orchestra, Charles Olivieri-Munro (conductor)
12:56 AM
Nielsen, Carl [1865-1931]
Concerto FS.119 for flute and orchestra
Adriana Ferreira (flute), Odense Symphony Orchestra, Charles Olivieri-Munro (conductor)
1:15 AM
Nielsen, Carl [1865-1931]
Symphony no. 1 in G minor Op.7
Odense Symphony Orchestra, Charles Olivieri-Munro (conductor)
1:48 AM
Beethoven, Ludwig van [1770 -1827]
Piano Trio in B flat (Op.97) "Archduke"
Beaux Arts Trio
2:31 AM
Beethoven, Ludwig van (1770-1827)
Trio for piano and strings (Op. 1'1) in E flat major
Grieg Trio (Norway)
3:02 AM
Pekiel, Bartlomiej (?-c.1670)
Missa Pulcherrima
Camerata Silesia, Juliusz Gembalski (positive organ), Anna Szostak (conductor)
3:32 AM
Salieri, Antonio (1750-1825)
Sinfonia in D major 'Veneziana'
Stavanger Symphony Orchestra, Fabio Biondi (conductor)
3:43 AM
Bax, Arnold (1883-1953)
Legend for viola and piano
Steven Dann (viola), Bruce Vogt (piano)
3:53 AM
Debussy, Claude (1862-1918)
Danse sacrée et danse profane for harp and strings
Eva Maros (harp), orchestra and conductor not credited (probably Hungarian Radio Orchestra)
4:04 AM
Brahms, Johannes (1833-1897)
Five Choral Songs (Op.104)
Danish National Radio Choir, Stefan Parkman (conductor)
4:18 AM
Handel, Georg Frideric (1685-1759)
Prelude-Chaconne; Sarabande; Gigue; Air; Ballo - from 'Terpsichore', ballet music
English Baroque Solists, John Eliot Gardiner (conductor)
4:31 AM
Dārziņ?, Emīls (1875-1910)
Melanholiskais valsis (Melancholy waltz) for orchestra
Latvian National Symphony Orchestra, Leonids Vigners (conductor)
4:38 AM
Schumann, Robert (1810-1856)
Arabeske for piano (Op.18) in C major
Seung-Hee Kim (female) (piano)
4:46 AM
Bach, Johann Michael (1648-1694)
Liebster Jesu, hor mein Flehen - dialogue for 5 voices, 2vn, 2va & bc
Maria Zedelius (soprano), David Cordier (alto), Paul Elliott and Hein Meens (tenors), Michael Schopper (bass), Musica Antiqua Koln, Reinhard Goebel (director)
4:53 AM
Pandolfi Mealli, Giovanni Antonio (fl.1660-1669)
Sonata No.6 for violin and continuo 'La Sabbatina' - from Sonatas per chiesa e camera (Op.3)
Andrew Manze (violin), Richard Egarr (harpsichord)
5:02 AM
Dvorák, Antonín (1841-1904)
Carnival overture (Op.92)
Slovenian Radio and Television Symphony Orchestra, Samo Hubad (conductor)
5:12 AM
Françaix, Jean (1912-1997)
Gai Paris for wind ensemble
The Wind Ensemble of the Hungarian Radio Orchestra
5:23 AM
Beethoven, Ludwig van (1770-1827)
32 Variationen in C minor (WoO 80)
Theo Bruins (piano)
5:34 AM
Weber, Carl Maria von (1786-1826)
Quintet for Clarinet and Strings in B flat (J.182) (Op.34)
Lena Jonhäll (clarinet) with the Zetterqvist String Quartet
5:59 AM
Mendelssohn, Felix (1809-1847)
Symphony No.4 in A major (Op.90), 'Italian'
Austrian Radio Symphony Orchestra, Milan Horvat (conductor).
Last on