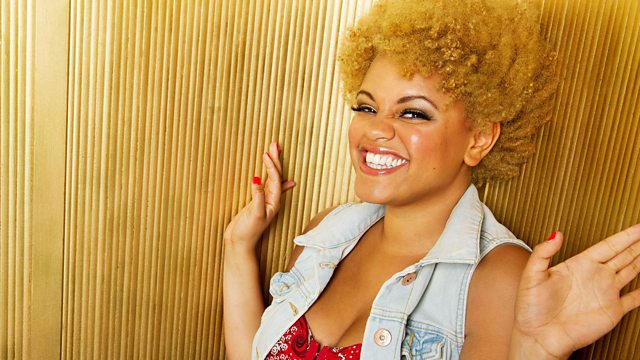 Daniel Kaluuya and Big Brother
Gemma heard some haunting vocals in the unisex loos this morning. Was it Twin B? Oh no it turns out to be Mrs Fierce from Models, Misfits and Mayhem.
Gem's Vinyl Gems is open for business and that batty lady is not keeping the customers happy.
Ace catches up with Daniel Kaluuya, star of BBC3's The Fades.
Fight the mid-afternoon slump in Keep Calm and Carry On.
Entertainment Hero Nesta has all the gossip on Noel Gallagher turning down the X Factor Judge job. Plus Nicki Minaj and Pitbull at the American Music Award Nominations and Javier Bardem as a 007 villain.
More from Ace with his Guide To Big Brother (it works whether you're watching or not) and he catches up with recent evictee Heaven.
Last on