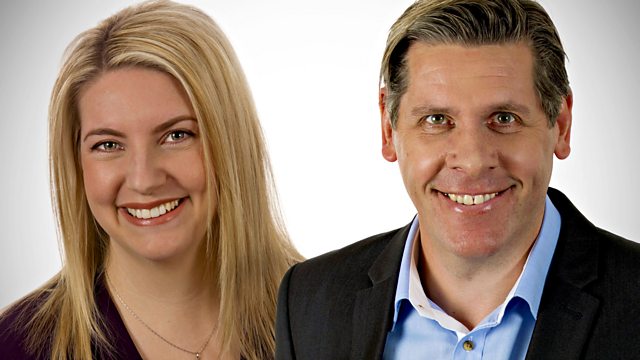 11/10/2011
Businessman Harvey Boulter tells Peter Allen about meeting Adam Werrity and Liam Fox in Dubai.
Dave and Angela Dawes are announced as the winners of the euromillions 101 million pound jackpot. Angela's former work colleague at British Heart Foundation in Wisbech says she is not surprised that she won't be going back to work.
The CEO of one of Italy's biggest companies, Pirelli talks about current business and his optimism for the future of the euro.
Fran Cotton, former England prop, once vice chairman of the RFU talks about the future of cting RFU chief executive Martyn Thomas.
We continue our series of features on population week, by looking at how to feed tackle how to provide enough food for seven billion mouths. Duncan Puller director of Dairy co which represents Britain's dairy farmers, Geoff Rayner from the centre of food policy at City University and Duncan Green of Oxfam debate the issue.
And could Life of Brian have been made today? Terry Jones of Monty Python has said it wouldn't have been - David Baddiel and Reginald D Hunter discuss.
Last on