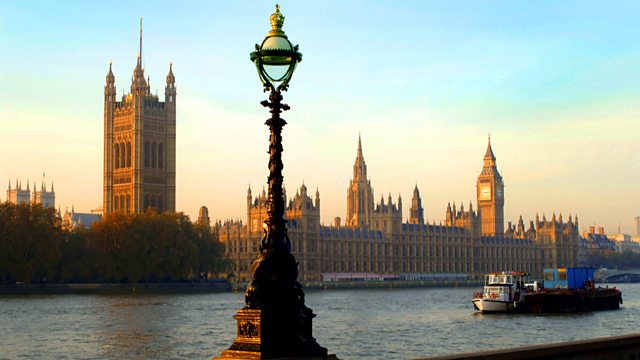 09/10/2011
Carolyn Quinn talks to Rafael Behr, political commentator of the New Statesman magazine, about the big political stories including the statement by the Defence Secretary Dr Liam Fox replying to allegations about his working relationship with former flatmate Adam Werritty.
The future of the Defence Secretary is among the topics discussed by the weekly panel of MPs - Conservative Andrea Leadsom and Labour's Stella Creasy.
The Liberal Democrat peer, Tony Greaves, explains why he wants the Health and Social Care bill to be amended when it is debated in the House of Lords.
The former Labour minister Chris Mullin discusses his book, 'A Walk-On Part,' the third and final volume of his diaries. He talks about the election of Tony Blair as Labour leader, his attitude to Gordon Brown and why Cherie Blair had a problem with a cat.
Programme Editor: Terry Dignan.
Last on