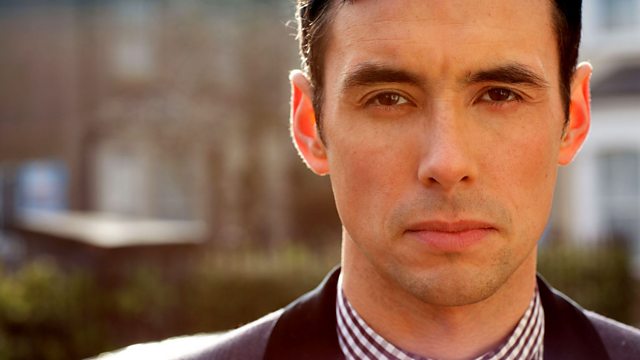 07/10/2011
Michael discovers his belongings scattered outside the Moons', he's been evicted. He's desperate to cuddle Tommy, but Kat and Alfie won't let him. Michael tries but fails to talk Anthony round. Janine tells Michael people like them don't need families – they're strong. They have sex. Later, Michael and Janine ostentatiously order champagne in the Vic in front of Tyler and Anthony.
To Tyler and Anthony's delight a package of cash arrives from Eddie allowing Anthony to successfully complete his deal. Whitney accuses Tyler of having no imagination so Anthony acquires two angel fish for Tyler to give her. To Tyler's surprise and delight, Whitney's touched.
Phil gives the Vic back to Alfie and Kat. Ben apologises to Patrick. Patrick considers the feud over, but Denise doesn't agree. Patrick tells Ben he has to make Phil listen. Phil reveals he's going to be working away for a couple of weeks. Ben makes Phil sit down. He tells his dad he's gay. Phil walks out and drives away, leaving Ben devastated.
Zainab refuses to have dinner alone with Yusef, people will make assumptions. She also declines his offer of more pills. Yusef claims he's glad she's stronger. Over a takeaway, Afia and Zainab are shocked when Yusef reveals he's attending an interview for a permanent job in Karachi, he's not needed in Walford.
Tanya sends Lauren to school and goes to hospital alone. There, Tanya's given her radiotherapy tattoos and treatment dates. Back home, when Lauren asks how it went, Tanya insists she'd rather talk to an adult about it. However, at the Vic, Tanya can't bring herself to tell Rainie about her cancer. Returning home, Tanya tells Lauren she'll be fine, she's got her to talk to, but admits she's scared. They agree to look after each other.
Last on
Credits
| Role | Contributor |
| --- | --- |
| Ben Mitchell | Joshua Pascoe |
| Phil Mitchell | Steve McFadden |
| Tanya Jessop | Jo Joyner |
| Lauren Branning | Jacqueline Jossa |
| Rainie Cross | Tanya Franks |
| Michael Moon | Steve John Shepherd |
| Janine Malloy | Charlie Brooks |
| Anthony Moon | Matt Lapinskas |
| Tyler Moon | Tony Discipline |
| Whitney Dean | Shona McGarty |
| Kat Moon | Jessie Wallace |
| Alfie Moon | Shane Richie |
| Dr Yusef Khan | Ace Bhatti |
| Zainab Masood | Nina Wadia |
| Afia Masood | Meryl Fernandes |
| Patrick Trueman | Rudolph Walker |
| Executive Producer | Bryan Kirkwood |
| Director | Michael Owen Morris |
| Writer | Matthew Broughton |
| Denise Fox | Diane Parish |
| Jodie Gold | Kylie Babbington |
| Poppy Meadow | Rachel Bright |
| Ian Beale | Adam Woodyatt |
| Jay Mitchell | Jamie Borthwick |
| Norman Simmonds | George Layton |