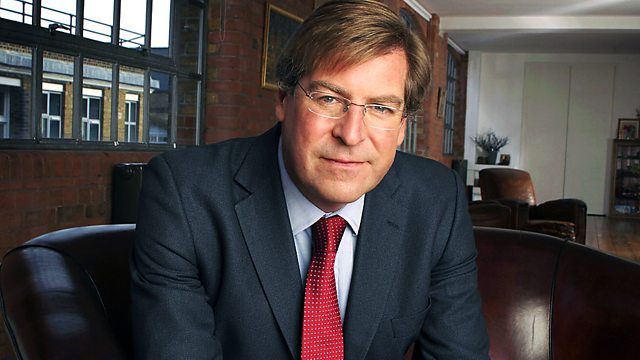 09/10/2011
Listen in pop-out player
Edward Stourton with the religious and ethical news of the week. Moral arguments and perspectives on stories familiar and unfamiliar.
This week Karen Allen reports on the row surrounding the birthday of Archbishop Desmond Tutu, and the refusal by the South African government to allow the Dalai Lama a visa to attend. Plus also from Southern Africa Edward will hear the latest on the Archbishop of Canterbury's controversial trip to Zimbabwe.
In the week when two of the big supermarket chains announced yet more multi million pound profits, Kevin Bocquet travels to Bradford to hear how demand for free food parcels has increased dramatically as the recession starts to bite even more.
Pictures of a free Amanda Knox have been shown around the world, and Sunday will have an interview with Father Saulo Scarabattoli the chaplain at the Prison in Perugia who became close to her during her four years in prison.
In his conference speech this week, David Cameron held up the Wythenshawe estate in Manchester as a success story in the fight against anti-social behaviour. Edward meets local methodist minister David Bown to find out if the PM is right.
Edward will explore Apostasy in the light of the death sentence placed on the Christian pastor in Iran, but, its not just confined to Islam, how are apostates treated by other faiths? Ibrahim Mogra from the Muslim Council of Britain and Professor Douglas Davis from Durham University join Edward live.
And Danny Wood reports from Hollywood on how one acting school is training the next stars of the silver screen the Christian way.
Last on