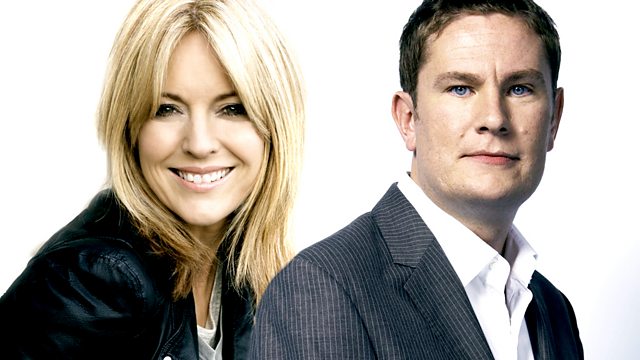 08/10/2011
5live Weekend Breakfast with Phil WIlliams and Helen Fospero.
* There's been heavy fighting on the streets of the Libyan city of Sirte, one of the last strongholds of Colonel Gadaffi's supporters.
* Defence Secretary Liam Fox faces increasing pressure to disclose more details about his dealings with close friend Adam Werrity. A senior civil servant is looking into claims their working relationship may have jeopardised national security.
* Wales beat Ireland 22-10 in the Rugby World Cup and progress to the semi finals.
Last on