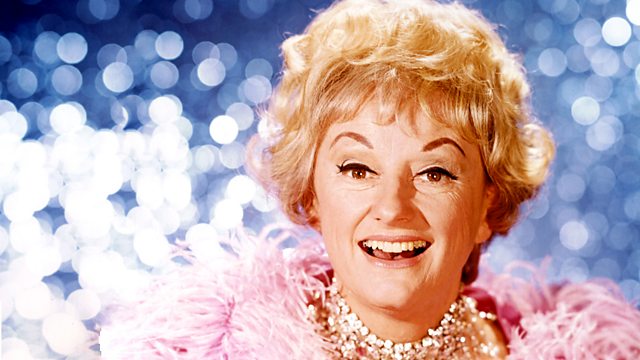 To mark the life of the irrepressible Phyllis Diller, the first female stand up comedian, who died on August 20th this year, BBC Radio 2 returns to a recent documentary, recorded with Diller in her glamorous Brentwood Home in LA, when she was still going strong aged 94.
The programme features interviews with Roseanne Barr, David Sedaris and Roby Wax, and Barbara Windsor takes you back to the early days when Diller was flat broke, working as a copywriter in San Francisco. She had a natural talent for making people laugh and urged by her out of work husband, Diller decided to pursue a career as the first female standup comedian. This was no mean feat in the early 1950s - her role models were all men, in particular Bob Hope who she would later befriend and regularly perform with. She had a small army of children to feed and the lure of big money dazzled her - leading standups on the circuit, touring the Cocoabana and Playboy Clubs and the borscht belt resorts could be earning $40,000 dollars a week - then! Her determination and her ability to make people laugh, would bring her fame in the early 1960s when she appeared on the Jack Paar show and she never looked back.
Mixed in with archive recordings of Diller's great live performances, the remarkable achievement of this extraordinary woman becomes clear, along with her contagious humour and love of life. She was a major influence on all female stand up comedians, in particular, Joan Rivers.
Last on
More episodes
Next
You are at the last episode