Add music you love and enjoy it with
Fantastic 80's - 3 (Various Artists), Sony Tv/Columbia

High Ceilings & Collarbones, Decca, 2

Big Screen Belter

Doris Day

The Deadwood Stage

A Portrait Of Doris Day, Stylus

The Script

The Man Who Can't Be Moved

(CD Single), Sony, 1

David Bowie - Best Of Bowie, EMI

The Beatles - 1, Apple, 2

(CD Single), Columbia, 19

Ages Of Mann, Polygram Tv

Keane and K'Naan

Stop For A Minute

(CD Single), Island, 1

Steely Dan

Reelin' In The Years

A Decade Of Steely Dan, MCA

Vanity Fare

Hitchin' A Ride

Jukebox 70's Hits -I Got The Music In, Old Gold

1999 Grammy Nominees (Various Artists, Elektra

Free

My Brother Jake

Various Artists - Top Gear 2, Columbia, 9

(CD Single), Sour Mash Records, 1

The Very Best Of Van Morrison, Polydor

Ph.D.

I Won't Let You Down

One Shot '80 (Various Artists), Universal Music, 13

Queen

Crazy Little Thing Called Love

The Game, Island, 5

Last Night On Earth, Mercury, 1

Have A Nice Day Vol.21, Rhino

Light Years - The Very Best Of ELO, Epic

Billy Elliot O.S.T. - Various Artists, Polydor

Deacon Blue- Our Town (Greatest Hits), Columbia

Shades Of Soul (Various Artists), Global Television

Michael Jackson - History, Epic
Pause For Thought

From Rev Rob Gillion, Rector of Holy Trinity Church:

"Chris there's a lot of talk in the media about gangs, and since the riots they're mainly defined as a group of teenagers involved in petty crime, or graduating to selling drugs, stealing phones or even stabbing other young people from rival postcodes.

Gangs have been around for centuries they're part of youth culture. So let's use the phenomena to be positive. I know its unlikely that any of these youngsters would join the Boy Scouts or Girl Guides and produce a 'Gang Show' and sing 'We're riding along on the crest of a wave and the sun is in the sky!' – but the Church I serve in St Saviours Knightsbridge does have a gang of around thirty youngsters from different postcodes in London, from Peckham to Croydon, from Brixton to Hackney and we have a waiting list. All are at risk of offending, or lack opportunities some have been on tag, or sent by youth offending teams.

We offer them affirmation, self confidence, and a sense of belonging and all for free. We teach them discipline and commitment through the art of the theatre particularly Shakespeare. We invite the young people to pray together, regardless of faith or no faith, we provide a meal and eat together - all are welcome and all enjoy giving thanks. One young man was asked what he thought of Church in the light of this experience. He said 'I feel safe, it's like family and no one judges me here.'

Jesus led a gang, a motley crew of twelve who were far from perfect but made a difference in the world. My aspiration is that our gang can continue to make a difference too. It's a long haul and requires patience but the fruits are extraordinary."
500 WORDS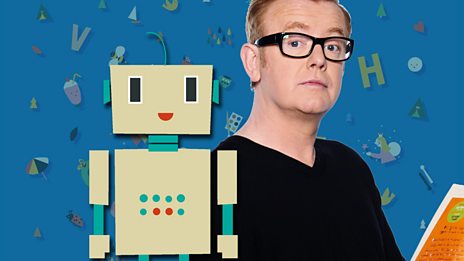 Featuring celebrity videos and top writing tips!
Free download
Catch up with the latest Breakfast fun with Chris Evans. Hear the best stories and the biggest…