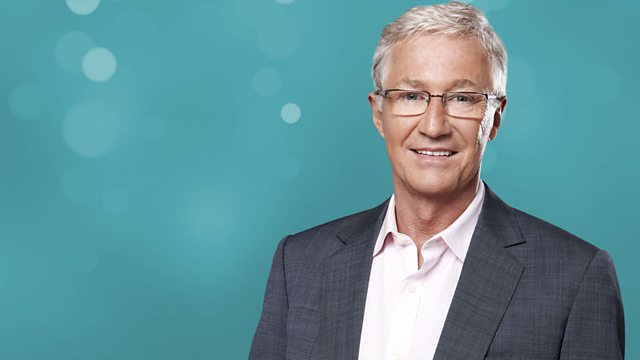 ...the one where Paul said no to a pink leotard...
After Jodie Prenger was his more-than-able deputy last week, Paul returned to the airwaves happy as ever - no, really!
OK, so he did moan about German breakfasts, mobile phones, pink leotards and life after 50, but apart from that it was all sweetness and light. Honest. Kind of.
All Star Triples this week came from Gloria Estefan and Dean Martin, the Lost TV Theme was 'This Is Your Life' and the 'Wish You Were There' track was 'The Romance From The Gadfly' by The London Violin Sound.
More joy and happiness this time next week...
Last on