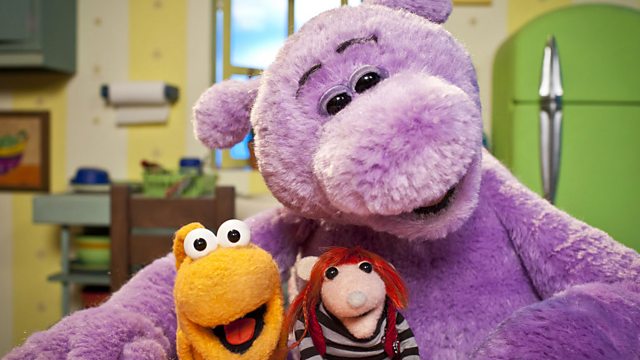 Small is bored of doing the same thing at the same time every single day. He tells Big they should celebrate Opposite Day.
Instead of eating cereal and toast for breakfast in the kitchen, Big and Small eat smashed potatoes and mushy peas in bed. They swap ends of the bed and lie there for a while, instead of getting up and zooming as usual. But lying in bed is boring and they decide to go downstairs.
Big and Small start untidying the house, knocking over piles of books and papers and bricks. Ruby comes out from her room and asks about all the noise - she's never heard of Opposite Day!
Big and Small have a great idea: they decide to have a race in the garden, but make it 'opposite' Big will run backwards and Small will drive his car backwards. Ruby starts the race but soon Small has run his car into the pond and Big has run backwards into a tree.
Big and Small, shaken but happy, decide that it's time to be the opposite of opposite - they'd rather go back to their regular lives!
Last on