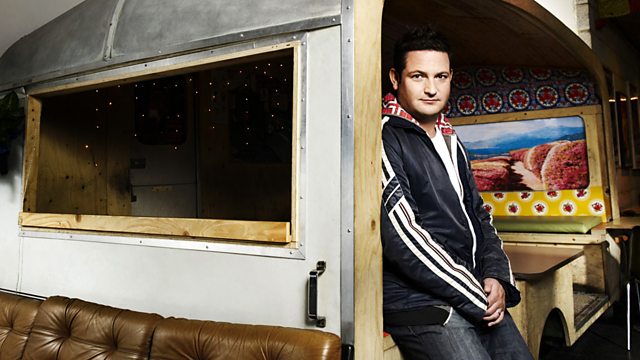 The Best Song In The World Ever - 'Drums' with Adam & The Ants ...Ant Music
Come and join the secret society of gorgeous music and daft chat for people who are up at stupid o'clock.
All this week, exclusively for the Early Breakfast Show, grammy award winning record producer Steve Levine will be creating a brand new tune from the elements of well-loved classic tracks. Today the foundations are laid, with the help of Early Show listeners, who will choose the drum track for Hawk's frankenstein-like song. The track will be built up by suggestions throughout the week - the bass being added on Tuesday, the guitar riff on Wednesday, and the vocals on Thursday. Then on Friday Steve will hand-deliver the new track to the studio for Hawk to play on the air to the nation.
You can also catch Steve Levine on BBC Radio 6 Music as he uncovers the magic and wizardry of record production in 'The Record Producers: Pink Floyd' on Friday 7th October (2100-2230). This exclusive, extended version of the programme is an in-depth look at the recording of the song Breathe, from Dark Side Of The Moon; as well as the discovery of an early recording which Steve found by accident hidden on the Arnold Layne tape!
So it's your chance to be well and truly informed, educated and entertained this week with the 6 Music Early Breakfast show this week. It's your chance to tell your friends you helped top producer Steve Levine make a record!
Last on