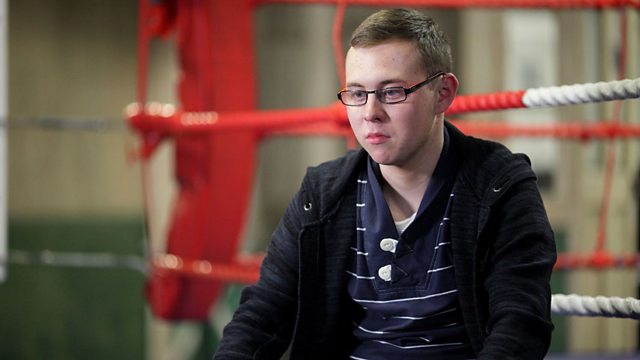 29/09/2011
Phil bans Patrick from the café, Heather's shocked. When Denise finds her car headlights smashed she initially blames Duncan., he hotly denies it. Denise's suspicious to see Ben, Phil and Jay watching her. Ben assures Duncan there's nothing to worry about. Under pressure from Phil, Alfie fires Patrick from the Vic. Discovering Phil's vendetta against Patrick, Denise wants to know why they're picking on the black guy? Patrick assures Ben he won't betray his secret but won't apologise for something he didn't do. Ben's heartbroken when Duncan tells him he's moving to another gym and insists he's not like Ben. In protest, Heather moves to the B&B and urges Ben to stand up to Phil. Ben tries to talk to Phil but bottles it and flees, dissolving into tears.
Michael wants to have a family meal, Eddie determines to tell the boys about Craig. Michael anxiously warns Vanessa away from his family, Vanessa's adamant she really cares and thinks Michael's threatened by her. At dinner, Michael's furious to discover Tyler's invited Vanessa. The boys are floored by Eddie's announcement that he has another son. When Tyler storms out, Vanessa comforts him. Eddie's touched to overhear her tell Tyler he should be proud of his dad. Eddie suggests the boys meet Craig next week. Michael's furiously insisting that Eddie isn't interested in Vanessa when Eddie urges Vanessa to stay for a drink. Vanessa smugly agrees, looking pointedly at Michael – she'll see him at breakfast.
Mandy's outstaying her welcome at Kat and Alfie's. Kat's irritated when Alfie invites Mandy on her night out with Kim. In R&R, Mandy storms out when Kat flirts with the footballer she's been chatting up. Back at the Beales', Mandy finds a melancholy Ian with a letter finalising his divorce and comes home.
Last on
Credits
| Role | Contributor |
| --- | --- |
| Michael Moon | Steve John Shepherd |
| Vanessa Gold | Zoe Lucker |
| Eddie Moon | David Essex |
| Tyler Moon | Tony Discipline |
| Anthony Moon | Matt Lapinskas |
| Phil Mitchell | Steve McFadden |
| Ben Mitchell | Joshua Pascoe |
| Patrick Trueman | Rudolph Walker |
| Denise Fox | Diane Parish |
| Heather Trott | Cheryl Fergison |
| Ian Beale | Adam Woodyatt |
| Mandy Salter | Nicola Stapleton |
| Alfie Moon | Shane Richie |
| Kat Moon | Jessie Wallace |
| Kim Fox | Tameka Empson |
| Billy Mitchell | Perry Fenwick |
| Jay Mitchell | Jamie Borthwick |
| Duncan Willis | Steven France |
| Executive Producer | Bryan Kirkwood |
| Director | John Greening |
| Writer | Julia Honour |
| Ashton Burns | Daniel Attwell |