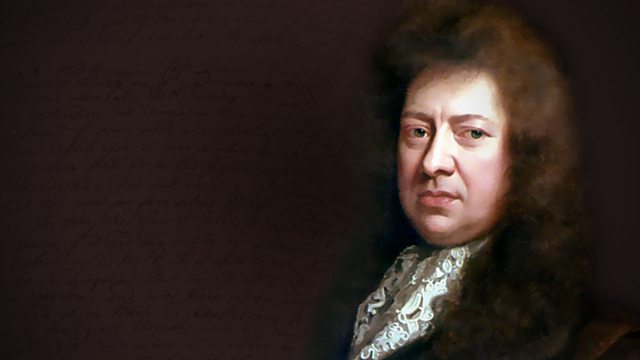 Pepys' friend Captain Ferrers is so excited at the possibility of going to sea with Lord Sandwich that he jumps straight through a top floor window and survives, much to Pepys' amazement. Later in the year, when his Uncle dies, Pepys goes to the house to help. He finds his uncle's papers in a mess, his aunt deranged, and a rapidly deteriorating corpse. Dramatised by Hattie Naylor.
Samuel Pepys . . . Kris Marshall
Elizabeth Pepys . . . Katherine Jakeways
Captain Ferrers . . . Ewan Bailey
Edward Montague, Lord Sandwich . . . Blake Ritson
John Pepys . . . Stephen Marzella
Aunt . . . Manon Edwards
Jane . . . Rebecca Newman
Paulina . . . Rebecca Scott
Captain Robert Holmes . . . Andrew Wincott
Theme music: Gather Ye Rosebuds While Ye May, words by Robert Herrick and music by William Lawes, sung by Bethany Hughes. Lute, baroque guitar and theorbo played by David Miller. Violin and viola by Annika Gray, and recorders by Alice Baxter.
Historical consultant: Liza Picard
Sound by Nigel Lewis
A BBC/Cymru Wales production, directed by Kate McAll.
Last on