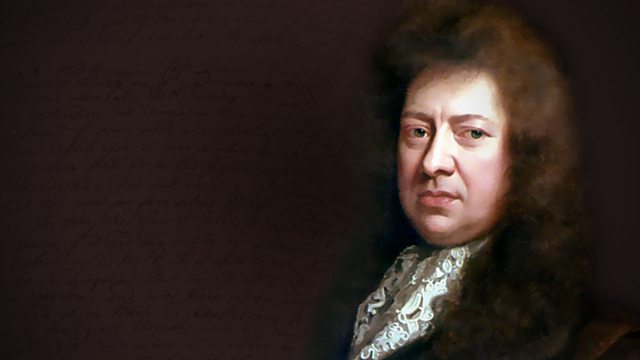 Pepys goes to Westminster Abbey at four in the morning to get his place on the scaffold for the Coronation of Charles II. It's a long wait - the King doesn't arrive until eleven. Sam and Elizabeth celebrate with friends at their old house in Axe Yard. Everyone gets drunk at the party afterwards and in traditional British fashion Pepys ends the night vomiting but happy.
Samuel Pepys . . . Kris Marshall
Elizabeth Pepys. . . Katherine Jakeways
Mr Payne . . . Matthew Gravelle
Rebecca Allen . . . Rebecca Newman
Sir William . . . Richard Mitchley
John Pepys . . . Stephen Marzella
Mrs Pepys . . . Manon Edwards
Mrs Pierce . . . Siriol Jenkins
Theme music: Gather Ye Rosebuds While Ye May, words by Robert Herrick and music by William Lawes, sung by Bethany Hughes. Lute, baroque guitar and theorbo played by David Miller. Violin and viola by Annika Gray, and recorders by Alice Baxter.
Historical consultant: Liza Picard
Sound by Nigel Lewis
A BBC Cymru/Wales Production directed by Kate McAll.
Last on