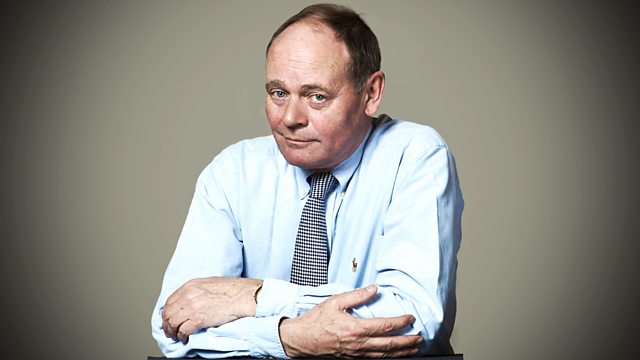 Carr, Bellos, Stavrakopoulou
The Museum of Curiosity is, as ever, hosted by the Professor of Ignorance from the University of Buckingham John Lloyd (now with added C.B.E). For this, the fourth series, he is joined by the intensely curious comedian Dave Gorman as his Curator. Dave is the latest in a line of illustrious Museum curators: Bill Bailey, Sean Lock and Jon Richardson.
The Museum of Curiosity has a unique method for collecting exhibits. Once a week it welcomes three luminaries from widely different specialist fields and asks them to bring with them their most treasured items to donate.
The Museum's collection already boasts The Big Bang When It Was The Size Of A Grapefruit; A Pineapple; A Yard Of Silence; Nothing; A British Railways Bridge Plate; A Telepathic Sheep; A Chimpanzee Rain Dance; An Impossible Rabbit; A Gay Bomb; A Choir Of Singing Sand Dunes; National Ignorance Day (of which we know nothing); and An Icelandic Volcano (long before they were fashionable).
In the first of the new series, John and Dave are joined by comedian Jimmy Carr; documentary maker, theologian (and atheist) Francesca Stavrakapoulou; and the mathematician, Guardian South America correspondent and football author Alex Bellos.
The museum's guests later in the rest of the series are:
Philosopher Alain de Botton
Linguist David Crystal
Filmmaker Gareth Edwards
Comedian Harry Enfield
Solar physicist Lucie Green
Classically-trained comedian Natalie Haynes
New Scientist Editor Roger Highfield
Comedian Alex Horne
Rational Comedian Robin Ince
Graham Linehan
Data Miner David McCandless
Marine biologist Helen Scales
Advertising guru Rory Sutherland
Admiral Alan William John West, Baron West of Spithead GCB DSC PC
Polar explorer Sara Wheeler.
Last on
More episodes
Previous
You are at the first episode
Video: introducing The Museum of Curiosity