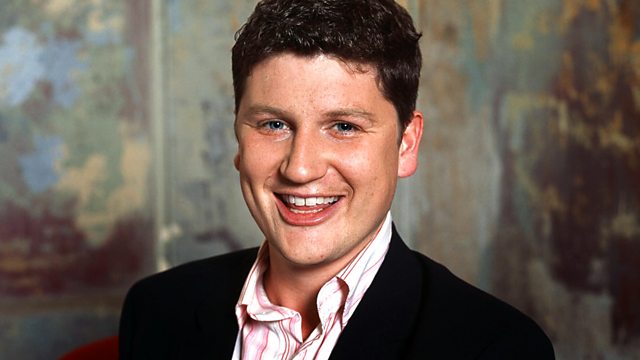 01/10/2011
Tom Service presents music from the London Philharmonic Orchestra's Debut Sounds project by young Korean composer Mihyun Woo, in a piece that takes its cues from the work of Dutch artist M.C. Escher. There is also a performance of Sir Harrison Birtwistle's rarely performed work for two conductors and orchestra Theseus Game.
In the next in our Hear And Now Fifty series, featuring signal works from the second half of the last century, novelist and poet Mark Haddon explains what it is about Elliott Carter's String Quartet No.3 that reminds him of an argumentative family meal, and Paul Griffiths explains Carter's use of metric modulation, followed by the Arditti Quartet's full performance of the work.
Mihyun Woo - Metamorphose
London Philharmonic Orchestra
Clement Power (conductor)
Sir Harrison Birtwistle
Theseus Game
London Philharmonic Orchestra
Clement Power & Thomas Blunt (conductors)
Elliott Carter
String Quartet No.3
Arditti Quartet.
Last on