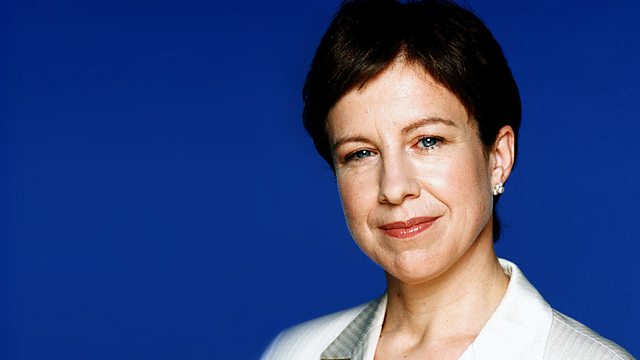 Lyse Doucet with Masood Khalili
Listen in pop-out player
One to One is a new series of interviews on Radio 4 in which well respected broadcasters follow their personal passions by talking to the people whose stories interest them most.
The first set of interviews will be presented by Lyse Doucet.
Lyse Doucet has a long-standing connection to the country and people of Afghanistan; she's reported from there for over 20 years.
Over the next four weeks Lyse will be in conversation with Afghans - young and old, living at home and abroad - to hear their remarkable stories. This month marks the 10th anniversary of the American-led invasion of Afghanistan, a good time to reflect on recent history and consider the future.
Masood Khalili is Afghanistan's Ambassador to Spain, but he's also a poet who says his life is "10% about politics and 90% about culture".
On the 9th of September 2001, he was the only survivor of an Al Qaeda suicide bomb attack which killed his friend and legendary military leader, Ahmad Shah Masood. An attack which is regarded as a pre-cursor to 9/11.
Khalili's injuries were so severe that he was lucky to live and can no longer endure the dry, dusty conditions of his homeland. Lyse Doucet went to see him in Madrid where he described the bomb blast and the impact it has had on him.
He also talked about his occasional visits to, and memories of, his beloved garden near Kabul. That garden is a metaphor for the way he regards his country -
"I see a flower there and it's blossoming and I say my country will be ok. my country will be like that flower".
Producer: Karen Gregor.
Last on