Add music you love and enjoy it with
Pause For Thought

From Sarah Joseph, Editor of a Muslim lifestyle magazine:

A couple of weeks ago I raised the point that I'm a self-doubter.
People seem surprised by this.

When I stand up to give a talk in front of 25,000 people, or come on the radio or TV, I probably don't come across as someone with confidence issues, but I would mark "self-doubt" as the greatest challenge in my life.

It's not really a lack of confidence though. My problem is the internal voice that says, "Who do you think you are? You and your big ideas are going to fall flat on your face! Pah! You're crazy!"

I don't like this inner voice. It's mean and unfriendly, and generally causes me a lot of grief. I don't even know where it comes from, because I have had supportive and caring people around me my whole life, but the voice is definitely loud and challenging.

So, how do I deal with being a self-doubter?

My inner self-doubting voice may tell me I'm crazy, but then I think maybe you have to be a little crazy to achieve anything. All the people I admire were mavericks, and a little off the wall. Maybe being crazy could be useful.

My inner self-doubting voice may demand to know "who do I think I am?" but then, who is anyone? Every one of us is born naked into the world. Each of us has as much right as the next person to strive to fulfill their dreams, passions and aspirations.

My inner self-doubting voice may tell me I'm go to fail and desperately embarrass myself. But then I tell myself, "Not trying is the worst failure, and there are worse things that being embarrassed."

We have such a limited time on this earth. I won't waste it arguing with some fearful inner self-doubting coward. Ultimately, I drown it out with another, stronger inner voice. The voice of heart and faith which says, "Go ahead and do it."
500 WORDS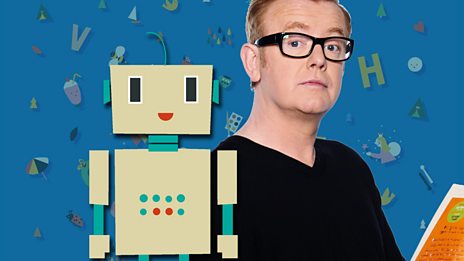 Featuring celebrity videos and top writing tips!
Free download
Catch up with the latest Breakfast fun with Chris Evans. Hear the best stories and the biggest…