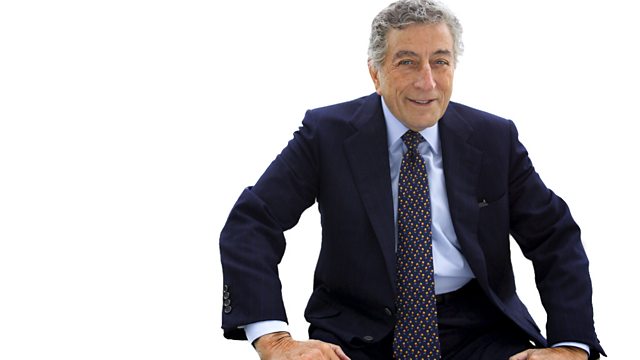 Tony Bennett, a legend from the American swing era, concludes his selection of the 40 defining songs from the Great American Songbook.
Tony has lived the songs, sung the songs and now, in his 60th year as a performer, he offers his personal thoughts, insights and insider's view on the greatest compositions ever written. As Sir Michael Parkinson leads the way through the ten songs covered each week, we hear Tony's anecdotes about the people who created them, the pantheon of singers who have interpreted them and, of course, his views about what makes each one special.
The Great American Songbook is an informal phrase, originally coined by Tony himself, which describes the interrelated music of Broadway musical theatre, the Hollywood musical and Tin Pan Alley, in a period that begins in the 1920s. Aside from the enduring popularity of this music in its original context, it also became the central repertoire for jazz musicians.
The final episode includes September In The Rain by Carole Sloane, I Only Have Eyes For You by Louis Armstrong, They Say It's Wonderful by Johnny Hartman and John Coltrane; and a few more of Tony's own recordings. The featured instrumental is Count Basie's April In Paris.
Last on