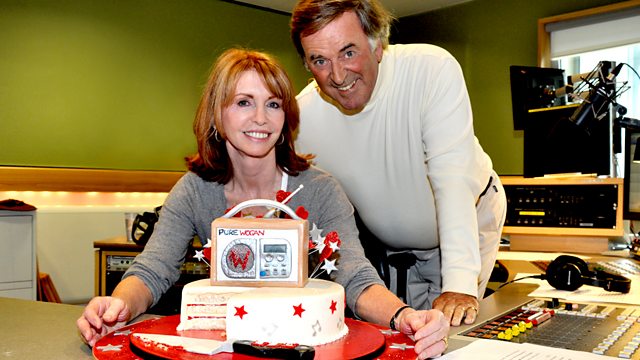 09/10/2011
Sir Terry Wogan eases you into your Sunday lunch. He catches up with the actress Jane Asher and has live music from Gus MacGregor.
Jane Asher is a British actress also known for her skills as a cake decorator. As well as her work in theatre, film, radio and television, she has written over a dozen books and runs her own business in Chelsea. Jane has worked as an actress since she was five years old, with her first appearance in the film Mandy. Her television appearances include Brideshead Revisited, Crossroads, Miss Marple and Holby City. She is currently appearing as Lady Bracknell in The Importance Of Being Earnest at the Rose Theatre, Kingston.
Born in Blackpool, Gus MacGregor initially found success on the London stage starring as Buddy in The Buddy Holly Story. An Olivier Award nomination swiftly followed for Best Actor In A Musical. As a child MacGregor was exposed to Irish, Scottish and English folk music, as well as the American folk artists of the 60s and 70s. His self-titled album was released in May and he recently opened for Status Quo on Radio 2 In Concert. His new single Crown Of Thorns is released on Monday.
Also appearing on the show will be Lucy Wordsworth, who last year won a Children in Need auction to perform on Weekend Wogan.
Last on