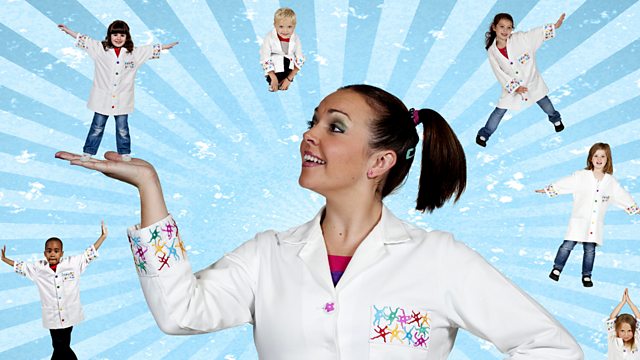 Nina investigates why people have eyelashes, with the help of Luke, her sight neuron.
Experimenters Macy, Nicholas and Rebecca visit Nina in her lab and use their senses to work out that eyelashes help to shade delicate eyeballs from bright lights. Then they visit a wildlife park and discover that camels have two sets of extra-long lashes to protect their eyes from the gritty sand that blows around in the deserts where they live.
Back in the lab, they do an experiment with Venus flytraps. This helps them to work out that eyelashes warn eyelids to close when something is moving towards the eye. Nina explains that this is a reflex action - something bodies do all by themselves.
Last on
Credits
| Role | Contributor |
| --- | --- |
| Nina | Katrina Bryan |
| Belle | Kelly Harrison |
| Felix | Lewis Macleod |
| Luke | Patrice Naiambana |
| Ollie | Siobhan Redmond |
| Bud | Sharon Small |
| Director | Michael Prince |
| Series Producer | Ciaran Cruickshank |
| Writer | Mike James |